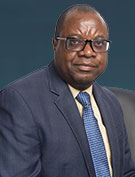 Elias Malion
Director
Elias was appointed as CDH Investment Bank Director in 2018 and is currently the Head of Finance and Administration for Press Trust Limited.
Elias is an experienced business and finance executive with a strong focus on financial reporting and human resource management. He is an accountant by profession and a fellow of the Association of Chartered Certified Accountants (FCCA), a chartered accountant (CA, Mw) and a member of the Institute of Chartered accountant in Malawi (ICAM).
Elias has over 19-year experience in financial reporting and treasury management. Before joining Press Trust, he previously held senior positions at Malawi Post Corporation (MPC) and Delloite and Touché.