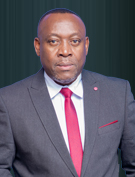 Mr Sydney Chikoti
Director
Mr Sydney Chikoti was appointed as CDH Investment Bank Director in 2021. He was previously, Chief Executive Officer of Medical Aid Society of Malawi (MASM), a position he has held since 2000.  Prior to joining MASM Mr Chikoti served as a Chief Consultant and Head of Faculty with the Malawi Institute of Management (MIM). He also served as Lecturer in Accounting and Finance at the Polytechnic, University of Malawi.
Mr Chikoti holds a Masters Degree in Accountancy from Glasgow University, a Higher Diploma in Economic and Financial studies from Manchester University, a Bachelor of Commerce (Honors) degree from the University of Dar-es-Salaam in Tanzania. 
Mr Chikoti has previously served on the boards of Pride Malawi Limited, and National Aids Commission (NAC).