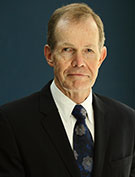 Franklin Kennedy
Chairman
Franklin has extensive experience in international banking with a career spanning over 45 years. He is currently Non-Executive Chairman of TransAfrica Holdings Limited (Mauritius) and is also a Non-Executive Director of the African Export-Import Bank (AFREXIMBANK). Franklin is President of Equator Capital Partners, a private equity fund management company investing in regulated financial institutions supporting the micro and small business sectors in emerging markets. He serves on the boards of the funds being managed by Equator and chairs the respective investment committees. Franklin served as Chief Executive Officer of HSBC Equator Bank plc, a UK registered and regulated merchant and investment bank focused on sub Saharan Africa from 1988-2002. He joined Equator Bank, a predecessor of HSBC Equator Bank Limited plc, in 1976. Between 1968 and 1976, Franklin held various positions with the Royal Bank of Canada.
Franklin was also a Private Sector Advisor to the Canadian Government for the structuring and selection of the management for the $100million Canadian Investment Fund for Africa and served several terms as a member of the African Advisory Committee of the US Export-Import Bank. He was also a Director of Corporate Council on Africa in Washington DC.
Franklin is a Canadian citizen and holds a Business Administration Degree (Honours) from the Richard Ivey School of Business at the University of Western Ontario in London, Ontario, Canada. He is currently a resident of the United States.