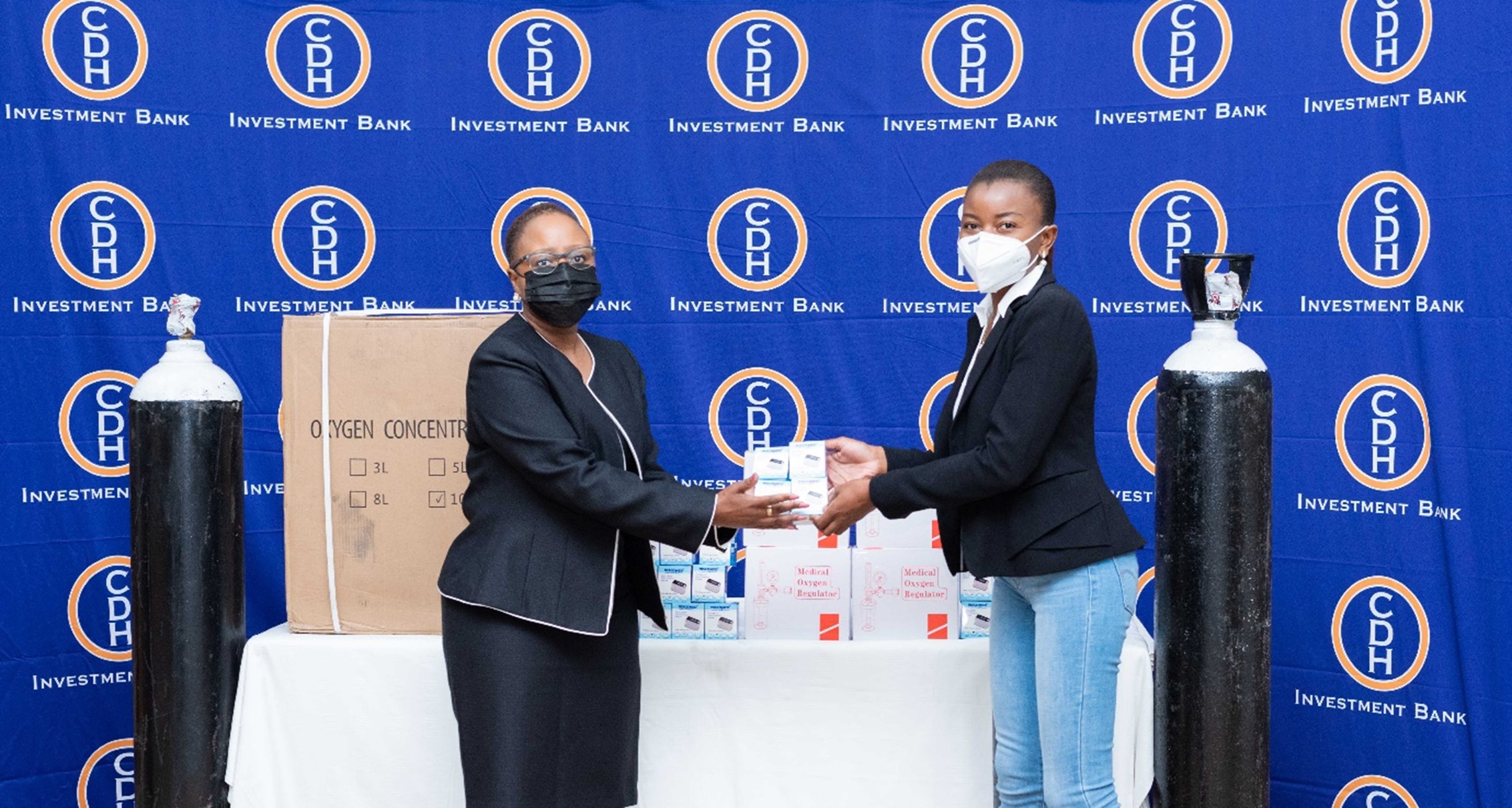 CDH Investment Bank on Wednesday 24th February 2021 donated various essential medical equipment and supplies worth K27.8 million to the Society of Medical Doctors in Malawi (SMD) to assist in the fight against the COVID-19 pandemic. The items donated include oxygen cylinders, oxygen flowmeters and regulators, pulse oximeters and other equipment and materials. The donation is in line with the bank's pillar to give back and support the community through social initiatives that make impact.  
Making the donation in Blantyre, CDH Investment Bank's director Mr Kingsley Zulu said, CDH Investment Bank is committed to ensuring that customers, members of staff, stakeholders and communities are supported in their efforts to fight the Covid-19 pandemic. He said, the pandemic is an extra ordinary emergency which needs corporation from all organizations and individuals to  join hands with the Government of Malawi to support our frontline persons who have put their safety on the line to ensure the safety of all people.  "We are proud to partner with the Society of Medical Doctors in Malawi at this time of the crisis.  We believe that at such times, solidarity and collaboration are important to ensure that Malawi's response to COVID-19 is successful" He said.
Dr Winnie Mhone, the southern region coordinator for SMD thanked CDH Investment Bank for the commitment to supporting the efforts of medical doctors in the fight against COVID-19.  Dr Mhone indicated that the shortage of COVID -19 medical equipment and supplies was one of the greatest challenges facing Malawi as COVID-19 cases continued to rise.
This was not the first time CDH Investment Bank was working with SMD. In 2020, CDH Investment Bank donated various Personal Protective Equipment (PPE) to hospital personnel at various district hospitals. The donations were made through SMD. Dr Mhone further hailed CDH Investment Bank for its continued response in the fight against COVID-19.